Generation X: Helen Horne & Mitchell Clayton Penley
Mitch Penley's Obituary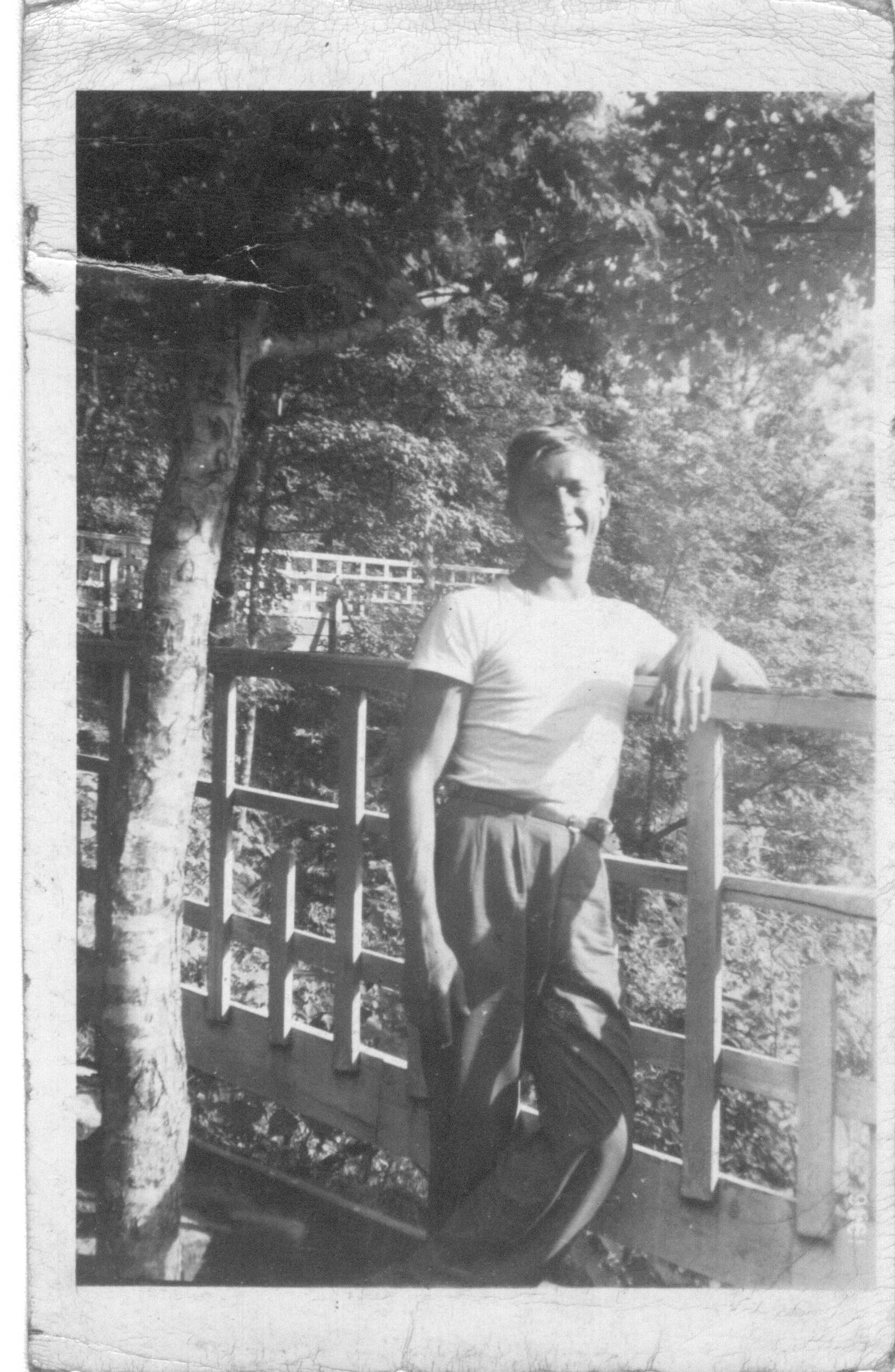 February 7, 1925 - November 16, 2001

Obituary as published in
Florida Today
and
Kingsport Times News
Mitchell Clayton Penley of Titusville died at home on November 16, 2001, surrounded by his family. He was born in Kingsport, Tennessee on February 7, 1925, the son of the late Rufus and Stella Penley of Kingsport.
He is survived by his wife of 55 years, Helen Horne Penley, a native of Nickelsville, Virginia. Four daughters Linda Novick, Karen Zack, Priscilla Frazee, and Michelle Kennedy survive, as well as two grandchildren, Joey Mitchell Zack and Jane Elizabeth Zack, all living in Central Florida.
Also surviving are sisters Dolphine Lyon and Jeanette Penley; June Fields Penley, the wife of his brother Luther Penley who preceded Mitchell in death; and numerous nieces, nephews and cousins living in the Kingsport area.
Mitch Penley served in the Fourth Division of the U.S. Marine Corps during World War II, fighting on Iwo Jima, Saipan, Tinian, and the Marshall Islands. In 1956, he joined the space pioneers in Florida, providing security at Cape Canaveral with Pan American World Airways for 30 years.
Throughout his life, he remained devoted to his family, his church, and his country. An incredible source of strength to family and friends, he is revered for his honorable character, genuine compassion, and tireless efforts. His legacy includes a strong and loving family, a thriving church, and a free nation.
Friends are invited to call 5:00 - 6:30, Sunday, November 18 at First Christian Church on Jay Jay Road in Titusville with services to begin at 6:30. In lieu of flowers, donations may be made to First Christian Church of Titusville. North Brevard Funeral Home is in charge of local arrangements. After services in Florida, Mitch Penley will be brought home to Tennessee for burial. Family and friends are invited to call at East Lawn Chapel 12:30 - 2:00 on Friday, November 23, with graveside services following at 2:00.